Sydney, Australia – 29 March 2021: Today marks the launch of New Caledonia Tourism (NCT)'s Caledonian Dream Season 2. Designed to inspire and help Australians plan their first overseas trip, once International restrictions are lifted, the Caledonian Dream series follows on from a successful season 1, released in 2018.
"We've all been stuck at home lately, but this doesn't mean our wanderlust has dimmed. This series is an invitation to forget about COVID-19 for a moment and catch the travel bug again ! We hope Australian travellers keep us high on their holiday list and we will be ready to welcome them when the time is right!" says Julie Laronde, New Caledonia Tourism's GM.
Just like a Netflix series, you can binge and watch all 11 episodes* in one go and follow the adventures of 5 travellers including Dylan from Australia. An exceptional human adventure for the 5 participants as they wind along coastlines, through luscious valleys and gorgeous beaches, meet friendly locals, explore the rich fauna and flora, with adventures to be found in every direction.
Despite the current border closures, it is the opportunity to dream again and live an unforgettable 11-day adventure with them. Immerse yourself in the ancient Kanak traditions, hike in the tropical forests, experience the nightlife of Nouméa or simply chill on idyllic beaches…
Consumers looking for more information can visit caledoniandream.com, access all 11 webisodes, discover all the experiences lived on site, download the perfect road trip itinerary and enter the draw to win 2 tickets to Noumea, courtesy of Aircalin.
Meet Dylan Hare from Australia: https://www.caledoniandream.com/caledodreamers/
Quote from Dylan: "New Caledonia was one of the most beautiful countries that I have ever been to. I loved exploring the picturesque beaches during the day and setting in for a nice drop of wine and an incredible feed at night. I was very surprised at how close it is to Australia and that I had never really heard much about it. I highly recommend visiting New Caledonia and I look forward to flying back there as soon as possible."
* All episodes were filmed in 2020, prior to New Caledonia's borders closure.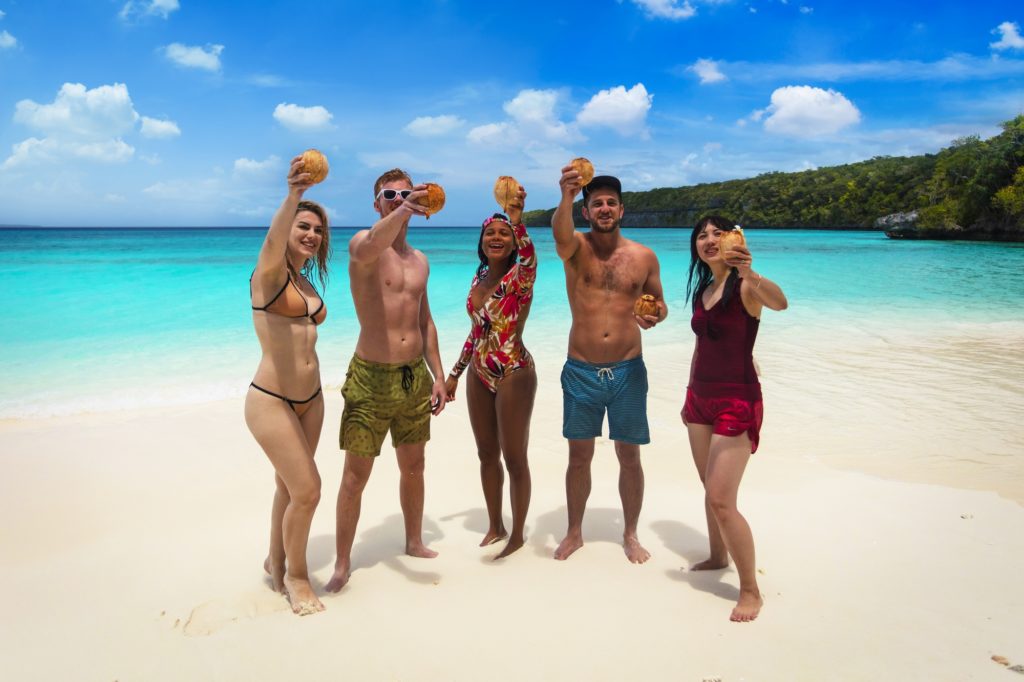 COVID-19 update
New Caledonia, who had previously succeeded in stopping community transmission of COVID-19 thanks to its effective border management (including compulsory quarantine in selected hotels on arrival) has faced its first cases on its territory. The rapid decision to enter strict lockdown has been a success as the virus has now been contained. This decision demonstrates that safety is top priority for New Caledonia. Combined with an effective vaccination roll-out (7% of the New Caledonia population has already been vaccinated) and strong health protocols, travellers can be assured that New Caledonia will be a safe destination to enjoy on their next visit! Click here to get the latest update.


ENDS
High res imagery available
A short flight from Australia, New Caledonia offers something for everyone – whether it's a romantic retreat, an adrenaline packed adventure or simply an idyllic location to relax and unwind, there's a plethora of incredible experiences awaiting Australian travellers.
Media Contact
New Caledonia Tourism c/o Nouvelle Vague Marketing
Rebecca Marchal – Caroline Brunel
hello@nctps.com