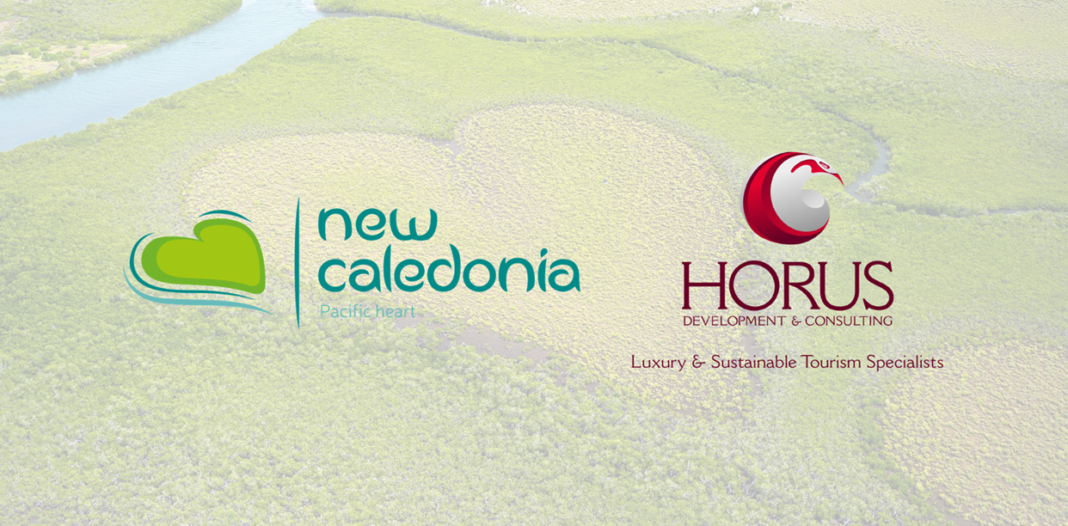 Horus Development & Consulting, specialists in luxury & sustainable tourism and in brand development, has been appointed as New Caledonia Tourism's representation agency in Singapore, to expand the destination's consumer market share. Horus Development & Consulting will aim to boost New Caledonia's visibility as an alluring travel destination to Singapore travellers, and elevate New Caledonia as an attractive destination to its travel trade partners.
New Caledonia is a vast French archipelago, located in the heart of the South Pacific, with an unspoilt and unique natural environment. Enriched with an astonishing diversity of cultures, remarkable landscapes and activities, New Caledonia offers a unique and unforgettable experience for travellers and was even awarded "Best of the World 2021 Sustainable Destination" by National Geographic Traveller.
Aircalin, the flag carrier of New Caledonia, currently flies directly from Singapore's Changi Airport to Nouméa's La Tontouta International Airport, 5 times a week, connecting Singapore travellers conveniently to the paradisiacal destination.
With its extensive experience in destination development, destination marketing, and public relations within the Asia-Pacific region, Horus Development & Consulting will be key in developing New Caledonia's plan of action for the rest of 2023. Horus will also be partnering with the digital marketing and social media agency, Fishermen, to expand on New Caledonia's digital marketing strategy throughout this new partnership. With their wide networks spanning Singapore and South East Asia, Horus and Fishermen endeavour to embark on a series of strategic programmes to capture the Singapore audience from a trade and consumer perspective.
A commitment led by Julie Laronde, General Director of New Caledonia Tourism, who said: "One year after the opening of the new direct flight route with Aircalin, which gives New Caledonia the opportunity to attract new tourist markets, we now need to step up a gear to reinforce our presence and relationships in Singapore and South-East Asia. As in all our other priority markets where we have representative offices, we are counting on the Horus team, who have been carefully selected for their expertise and enthusiasm, to canvass partners and promote the destination on our behalf. New Caledonia is truly the hidden jewel of the Pacific. A natural treasure, preserved and exclusive, still unknown in Singapore, but with everything to appeal to curious travellers looking for a heavenly escape and adventure away from the crowd. It will be up to Horus to reveal our destination to Singaporeans, with many initiatives coming soon, because we can't wait to welcome you to share our paradise."
Benoit Badufle, Managing Director of Horus Development & Consulting, is proud of this remarkable announcement and partnership. "This partnership marks a significant milestone in a commitment to promoting New Caledonia to B2B partners and the consumer market in Singapore. New Caledonia, with its breathtaking natural beauty, rich cultural heritage, and commitment to sustainability, aligns perfectly with our values and expertise. Through our extensive network and deep understanding of the dynamics of the Singapore market, our team together with Fishermen, are dedicated to delivering an impactful marketing & trade campaign that will highlight the essence of New Caledonia. Our talented colleague, Zhi Heng Yew, will lead the promotion of New Caledonia in Singapore and beyond. We are excited to embark on this journey with New Caledonia Tourism and look forward to a fruitful partnership."
To download more images of New Caledonia, sign up for the photobank via the following link:
ABOUT NEW CALEDONIA TOURISM
New Caledonia Tourism (NCT) is an economic interest grouping (EIG), making connections between its institutional partners and professionals in the sector, to ensure the tourism promotion of New Caledonia at the international level, under its brand " New Caledonia, Pacific Heart". Founded in 2001, the grouping, now under New Caledonia government authority, is based in Nouméa, but also has representation in Singapore, Australia, New Zealand, Japan and metropolitan France.
ABOUT HORUS DEVELOPMENT & CONSULTING
Headquartered in Singapore, with a team boasting a cumulative experience of 75 years in Asia, Horus Development & Consulting is a leading Luxury & Sustainable Tourism Representation specialist with a focus on serving national, regional, and municipal tourism marketing organisations.
Horus Development & Consulting covers 14 of the main territories in Asia Pacific, including Australia, Greater China, India, Japan, Korea and Southeast Asia. Horus Development & Consulting prides itself on its unique regional presence, unparalleled knowledge of the various local markets, recognised legitimacy in terms of sustainable tourism, and a multinational team proficient in French, English, Spanish, Mandarin, Cantonese, Bahasa Indonesia, Bahasa Malaysia, and Hindi.